Bodrum Serenity Beach Villas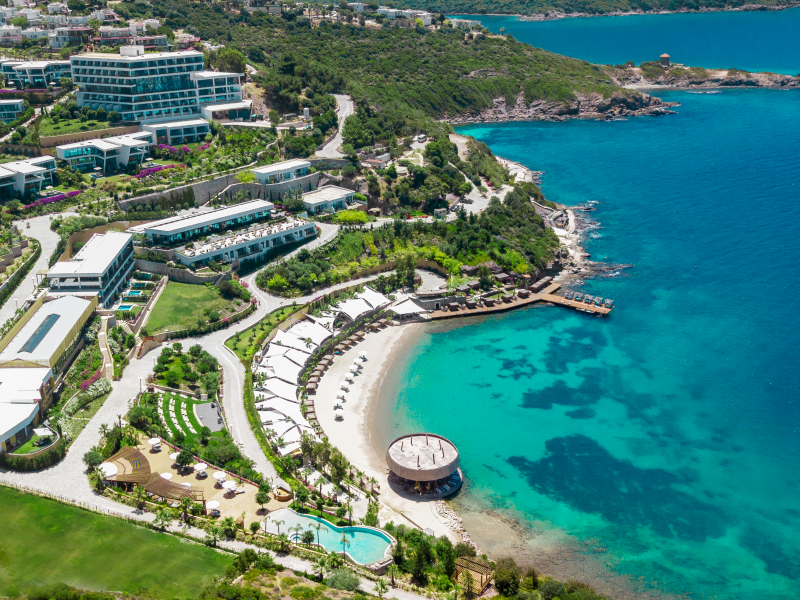 Settled in a lush, tropical cove on the Aegean coast, Bodrum Beach Serenity villas sits on 83 acres of secluded beach in Bodrum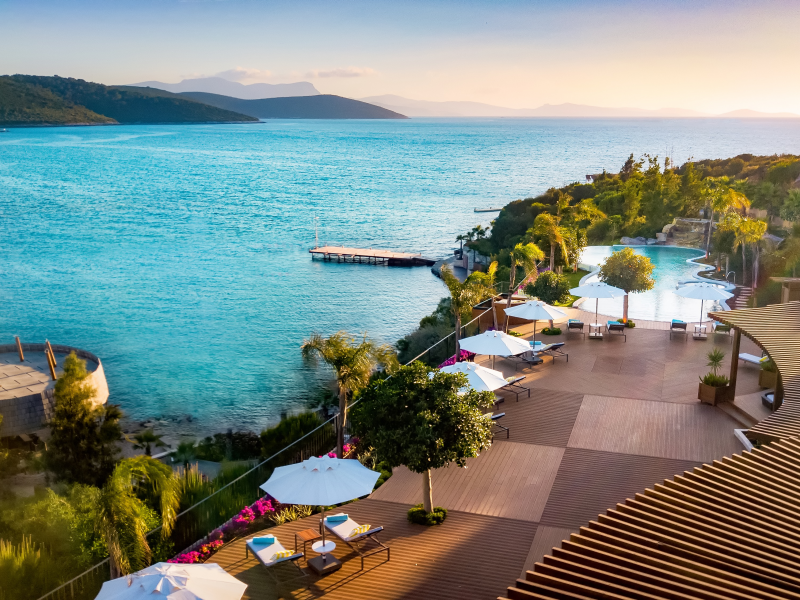 Become mesmerized by the panoramic views of the Aegean and the breathtaking landscape of the Bodrum Peninsula.
Serenity Beach villas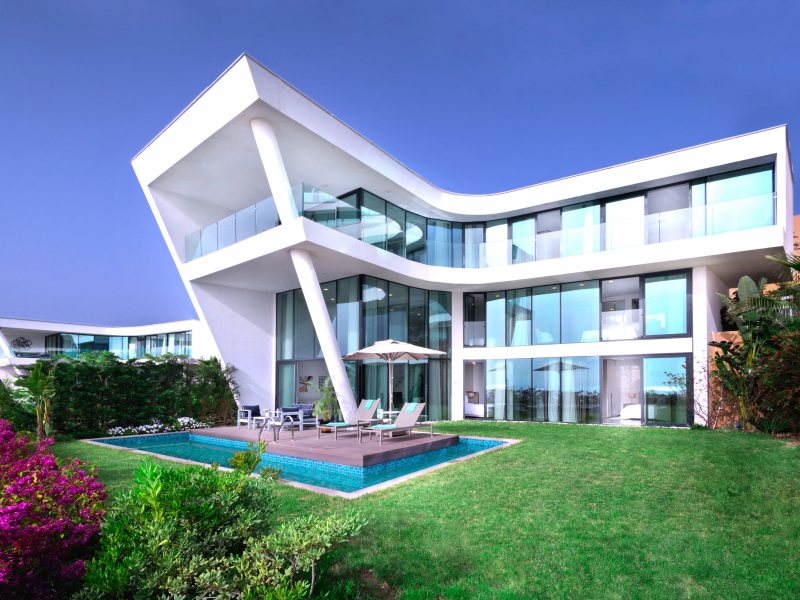 Drift off to sleep listening to the sounds of the waves lapping on the shore
from the comfort of your bed.
Take in stunning views of scenic skyline from the terrace as you are uniting with nature.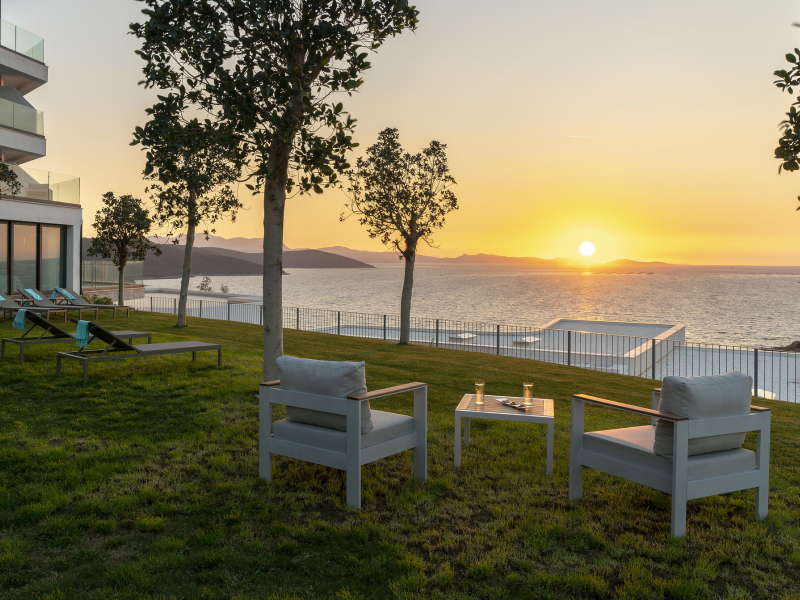 Each villa in Bodrum Serenity Beach villas crowns the pleasure of sea view
Secluded Isolated Beach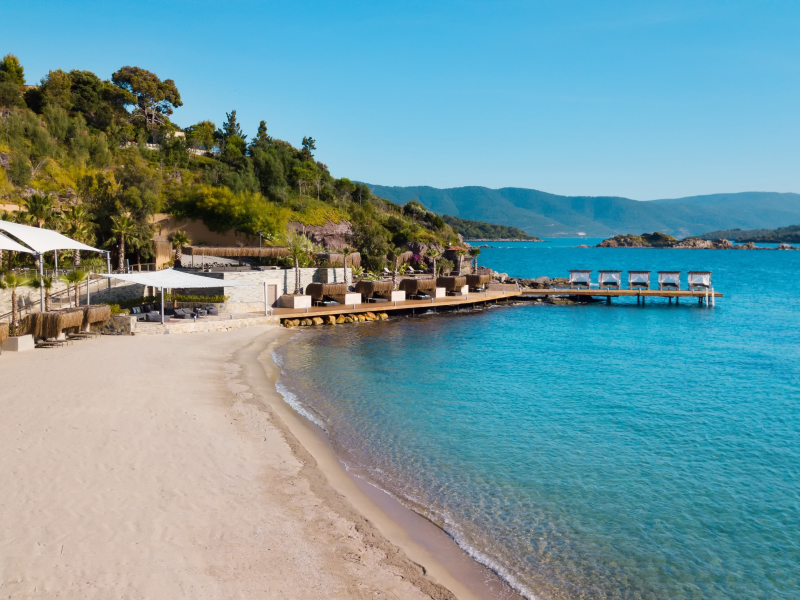 Leave yourself to the cool waters of the Aegean Sea in your private beach, which you can reach in a few steps from your villa! Every area on our beach is designed for your comfort; here, you can also benefit from The Hotel services while sunbathing.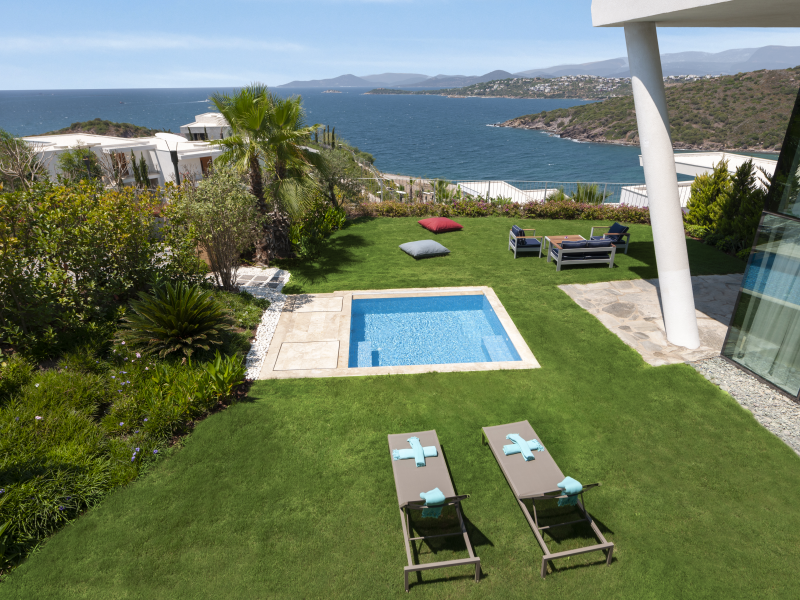 Villa with Garden Jacuzzi presents alluring two king and two single bedrooms and enlarged kitchen and dining space, which leads to a private garden. With your very own private garden with a private jacuzzi with private sunbeds.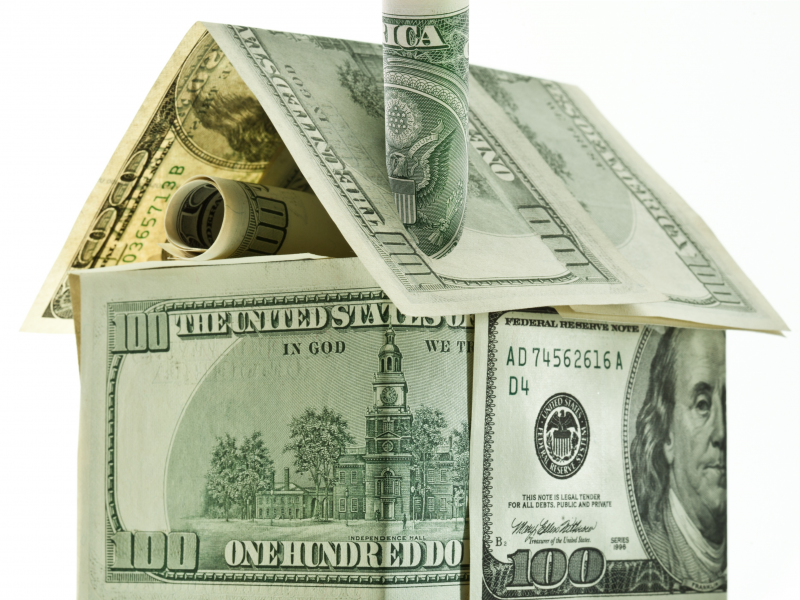 Hotel management will provide you with the opportunity to rent your villa when you are not using it and you will have renting income.
Click To Watch Full Video

Price
3-Bedroom Residence 750.000 Euro
4-Bedroom Villa 1.200.000 Euro